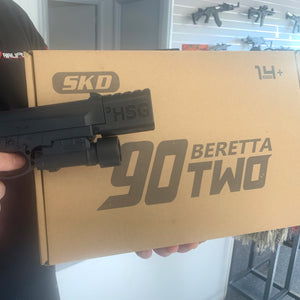 HSG Beretta Fixed Hopup
Firm fit on to the end of the SKD Beretta, with grub screws for added security. For best results, ensure gels are not too wet.
Hit targets that are further away with more accuracy
Refine your aim, trajectory, and grouping
Every product listed on www.blastersupplies.com is recommended for ages 18+ and is being sold as a toy, and therefore when you purchase any product(s) from Blaster Supplies, you accept that Blaster Supplies does not imply or recommend use of any product for any application other than as a toy, for ages 18+.
Terms of Service: https://blastersupplies.com/policies/terms-of-service